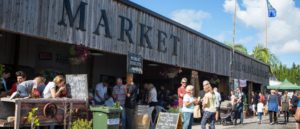 Every Sunday, Striders cycling group assemble outside the Police Station in varying numbers, rain or shine, for a scheduled ride. Start times vary please see the schedule below for group start times.
Ladies ride  Sundays starting from the police station at 7.00 for those with some experience who like to ride for 2 – 3 hrs around 30 – 50 km. If you are interested just turn up or any questions contact Susie 022-8820357. If there are any beginners who would like to do less than that, contact Roger 021 2519566 and we will see if we can arrange something separate for that group.
– Wet Sundays (too wet to ride) – 7.30am spin at Club Rooms, followed by coffee at The Old Packhouse, Kerikeri Road at 09.30am.
---
All rides start from the Police Station at 7.30 am
The cycling schedule is taken from the Striders Facebook Page. If you want the latest detail please also check there.
Follow this link 
Striders on Facebook
 to get the most up to date schedule.
Cycling Schedule 2021
APRIL
Sunday 18th April – 0730 hrs start – Taheke ride
Sunday 11th April – All meet at 7.30 am.  Up via The Plough/Okaihau/Utakura Valley/SH1 south to Old Bay Road/Te AhuAhu/Waimate North/Packhouse for coffee.
Sunday 4th April – Sue's ride 0730hrs start.
MARCH
Sunday 28th – Meet at 0700 hrs to load mountain bikes on trailer for a ride on the cycle trail from Horeke to Opua.  Must confirm with Dale for a place in the van.  $10 per person.  Options for drop off at Okaihau.  Great ride so make sure you book with Dale Simkin
Sunday 21st – Octopus going out up to the airport, then Valencia/Puketotara/Pungare/Waipapa West and back via Kapiro. All start at 0730 hrs and do part or all of the route.
Sunday 14th – Twin Bridges or part thereof, leaving 7.30 am via Ohaeawai and back 'The Plough'
Sunday 7th – Mangamuka – Start at 7.30 am. Some members may want to drive to Okaihau and start from there at 7.30 am (and finish there too).
FEBRUARY
Sunday 28th – 7.30 am start for all, out Waimate North, left into Te Ahu Ahu/Old Bay Road/SH1 through to Okaihau/the ridge/Utakura valley/back SH1/Te Ahu Ahu/Packhouse for coffee.
Sunday 21st – Sue's ride, Matarau. Start 7.30 am, out through Ohaeawai back through The Plough.
Sunday 14th – Trefoyl.    Start 7.30 am. Out via Ohaeawai back through The Plough.  Turn as suits. Note: 7.30 am start, not as previously stated!
Sunday 7th –  Leave at 0730 hrs. Trefoil entrance. Out Waimate North and back via The Plough.
JANUARY
Sunday 31st – Taheke, start 7.30 am.  Out via Waimate North/Ohaeawai/Kaikohe and back via Te Pua (SH15)/SH1/The Plough.
Sunday 24th –  Mitimiti. Load trailer 7.00 am. Van to Mangamuka.  Ride towards Kohukohu then 2 or 3 hills.  Coffee at Kohukohu.  Van $10
Sunday 10th – Start 7.30 am.  Up to The Plough, Okaihau Ridge to Cook Road.  SH1 to Ohaeawai, Old Bay Road, right into Waimate North Road, Packhouse Market for coffee.