Breaking news: 9th April 2022 – New Course Record
Tony Crate has beaten the long course record (again), and has set a new time of 37′ 21″ – that's 20 seconds off his previous best – great running Tony, an inspiration to us all. 
Striders running group meets at the Stone Store Basin Car Park (the one at the end of Landing road – by the BBQ area) every Saturday morning at 8am rain or shine!
There is a choice of runs (all have the same starting point):
Short (5km) 
This run goes halfway down the Rainbow Falls track to the turnaround point at the seating bench by Fairy Pools (it is the first bench on the track and about 500m after the track goes under the bypass)

Long (8km)
The Classic Long route goes to the end of the Rainbow Falls track up to the Car Park then loops around the car park (out onto Rainbow Falls road for 15m) then back to the starting point: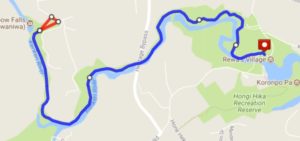 Extension Loop (1.75km)
The extension loop adds distance on to the start/end of Saturday runs, typically used when building stamina for an event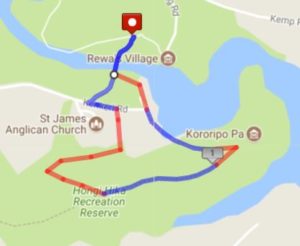 All are welcome whatever ages (its a great opportunity for families to exercise together). You will be given the option of whether you'd like to be timed. Of course you don't have to run, some people prefer to walk the course, the main thing is to get out and be active :0)
After the run we generally go for a coffee at at the Honey House cafe (behind Kemp House) if it is open. If the Honey House is closed we go to Santeez (next to McDonalds) on Kerikeri road
Come along we'd love to see you!
Take a look at the Coming Events post for more happenings!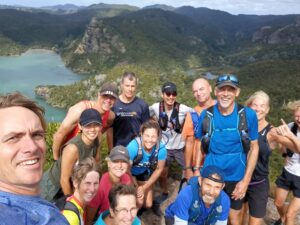 A Striders awayday to The Duke's Nose, Lane Cove, Totara North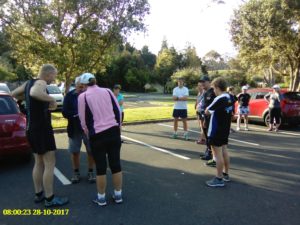 For more info contact Al Panckhurst
Email pancks@xtra.co.nz or Mobile 027 2146389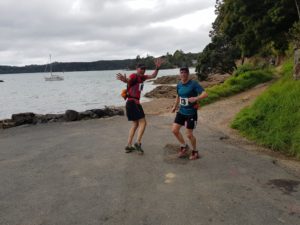 TRAIL RUNNING – Waitangi Forest map
There are some TOP trails & forestry roads to run on in the local Waitangi Forest. From the two metal gate access points on Inlet Road you can roam for AGES. To view a map of the forest then click on the link :
Waitangi Forest map (PDF, 1.13Mb)
The map is a little out of date due to logging in recent times so the dotted line tracks in the vicinity of Bluegum Rd (areas 27 & 30) are no longer there, plus the latest MTB tracks around Young Rd are not given.
TRAIL RUNNING – Puketi Forest map
Puketi Forest map (JPG, 650Kb)